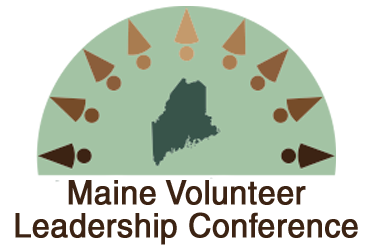 Since 1986, organizers of Maine community volunteer efforts have gathered to learn, network, and share thought-provoking discussions from regional and national leaders in the volunteer sector. 
The Maine Volunteer Leadership Conference (MVLC) is Maine's only statewide educational event focused on engaging citizens in volunteer service. Typically held in October, the conference annually attracts between 250 and 300 volunteer managers.
We can't wait for the 2021 conference! Check back for information on the 35th Maine Volunteer Leadership Conference. Check back for requests for proposals.
Relive the plenaries from MVLC 2020
We have made available replays of two important conversations for volunteer leaders: "Where Volunteer Engagement Fits in the Move to Eliminate Systemic Racism" and "Toward an Ideal State: Every Citizen Inspired and Eager to Serve." Visit the conference sessions page to access the conversations.
Visit conference sessions page
Thank you!
We would like to extend a thank you to everyone who attended or presented during MVLC 2020. We would like to pay a special debt of gratitude to the planning committee, who worked tirelessly to put on a fantastic digital conference.
2020 planning committee
Susan Asselin-Hawthorne
Cindy Adamsky
Jenni Tilton-Flood
Nancee Campbell