Since 1987, the Governor's Awards for Service and Volunteerism have celebrated and recognized the role of citizen volunteers in the success and vitality of Maine communities. At the same time, the awards seek to inspire others to be active in civic life and follow in the footsteps of those recognized.
2023 competitive award winners - congratulations, all!
View a photo album of the awards ceremony
Please note: All information and images on this page has been provided by those responsible for the nomination. 
Maine Volunteer of the Year: Scott Butler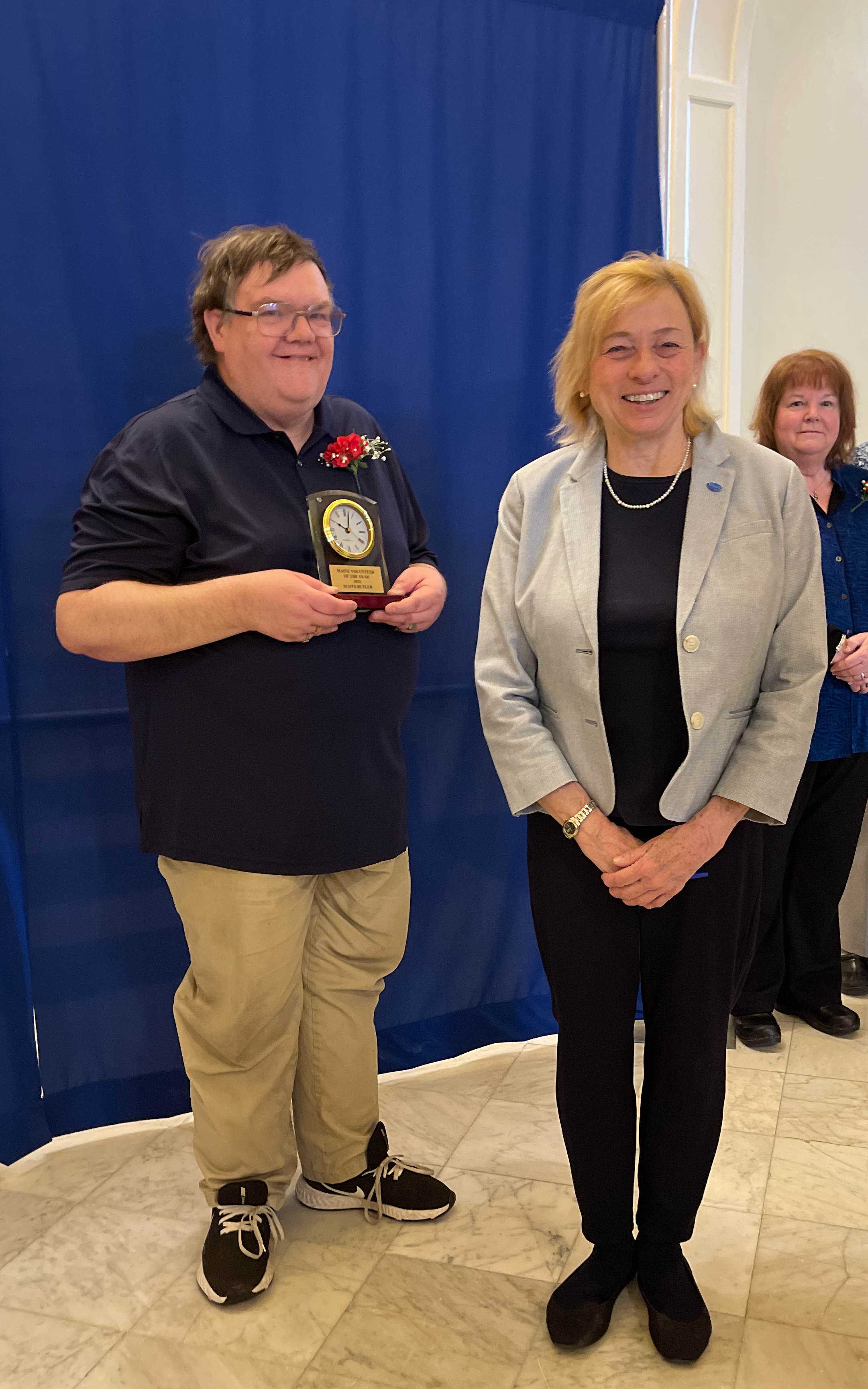 Recognizes an individual who has provided significant service to their community through volunteerism and serves as a role model to the people in their community.
Organization: Great Bay Services
Nomination remarks:
Scott volunteers through Great Bay Services in several capacities with many different agencies. He volunteers every Tuesday, Wednesday, Thursday, and Friday in different locations. On Tuesdays, you will find Scott at Strafford Nutrition where he helps clean dishes. On Wednesdays, Scott volunteers at Curtis Lake, where he packs food boxes. On Thursdays, Scott hands out meals to the elderly through Meals On Wheels. And on Fridays, Scott is at Grammy Rose helping care for dogs, and also at the Alfred Food Pantry sorting food and stocking shelves. 
As if he weren't busy enough this past year, Scott also helped with Great Bay Services' art show preparations, their annual Friendsgiving, and assisted with collecting, sorting, and counting items for Toys for Tots in the area.
Outstanding Volunteer Team: Stimulus Check Assistance Team
Recognizes a non-profit organization (501(c)3), municipality, or government program that has made significant changes and improvements in the condition of the community as a result of volunteer service.
Team members: Doris Ames, Lindsay Copeland, Lorraine LaChappelle, Anne Milliard, Stefanie Takes-Desbiens, Sandy Dipasqua, David Levine, Mark Love, Jill Knight, Debbie Upson
Organization: Southern Maine Agency on Aging/AARP Foundation Tax-Aide
Nomination remarks:
In the Spring of 2022, Governor Mills announced there would be $850 relief checks sent out to Maine residents. In order to receive a check, an individual needed to file a tax return for 2021. The Southern Maine Agency on Aging (SMAA) supports older adults, adults with disabilities, and family caregivers; many of these clients are living only on Social Security income and are not required to file their taxes. In June, SMAA  received word from other local non-profit agencies that they had 1,000 Maine residents waiting on assistance; afraid they might not make the deadline. Fortunately, SMAA's AmeriCorps Seniors RSVP and AARP Foundation Tax-Aide volunteers jumped into action. 
A Tax-Aide SMAA RSVP volunteer created a training about how to complete the Property Tax Fairness Credit (PTFC) and trained volunteers and staff. SMAA reached out to AARP Foundation Tax-Aide (an RSVP Station), and they were able to provide in-person assistance completing tax forms. At SMAA, two groups of volunteers were created, one group to schedule appointments, and one to provide phone appointments. Volunteers served 133 individuals over the phone and 84 individuals with in-person appointments, including 36 non-English speakers. These in-person appointments lead to $138,365 in funding. 
Volunteers worked remotely to return phone calls and to help complete PTFC forms over the phone with clients, often working outside of their scheduled times. AARP Tax-Aide volunteers drove to assist clients at the Cohen Center in Biddeford. Many clients had faced mental or physical health concerns, transportation issues, language barriers, cognitive issues, etc. All the while, this volunteer team assisted clients with patience and understanding of what they may be facing.
Outstanding National Service Volunteer: Laura Gordon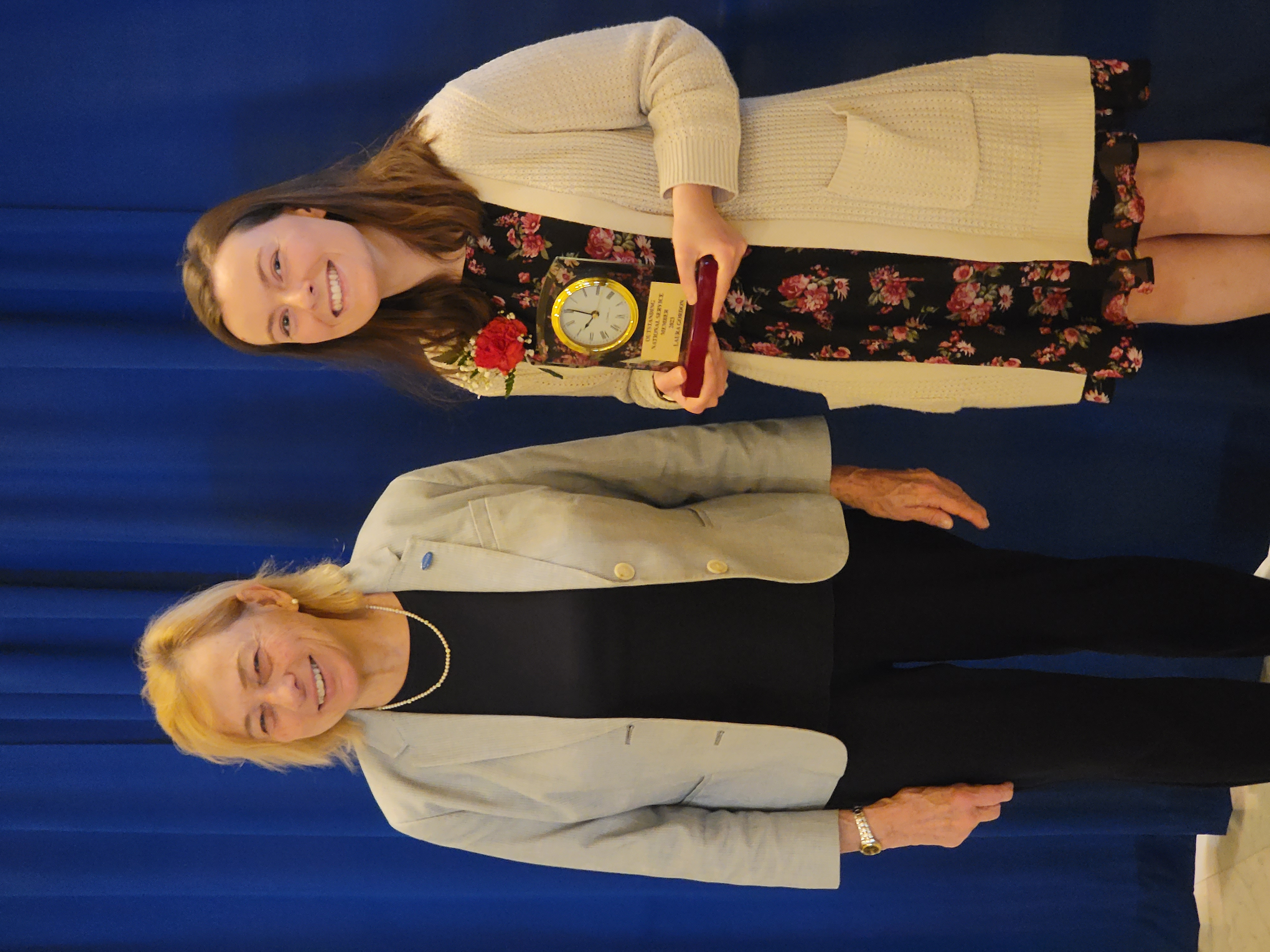 Recognizes an individual who has demonstrated outstanding commitment and service over and above the requirements of their routine service assignments as an, AmeriCorps, AmeriCorps Seniors or AmeriCorps VISTA participant.
Organization: Ending Hunger Corps (AmeriCorps VISTA)/Good Shepherd Food Bank of Maine
Nomination remarks:
Laura is a member of the Ending Hunger Corps, an AmeriCorps VISTA program, with the goal to fulfill Maine's commitment to creating a hunger-free state by 2030. In her first year, she developed materials to recruit, engage, and recognize volunteers, including a volunteer handbook, policy & procedures manual, quarterly newsletter, blogs, social media posts, and updated the Good Shepherd Food Bank website and volunteer management system. Her work resulted in over seventy-four volunteers recruited, as well as a customized volunteer toolkit created for GSFB's partner agencies. Her work also resulted in the success of the new volunteer pool needed to distribute over 6,500 boxes of food each month and provided support to over 230 partner agencies to mobilize volunteers.
Laura attended a Service-Learning training through Volunteer Maine and then proposed creating a service-learning program in her second year of service to increase youth volunteerism and offer opportunities to rural communities. The curriculum educates students on food insecurity, why it exists, and how they can get involved in ending hunger in their communities. Laura is piloting with six schools and over eighty students to gather feedback for age-appropriate content, measure social-emotional learning, and incorporate state learning standards in the future.
Exemplary Volunteer of the Year: Pat Niboli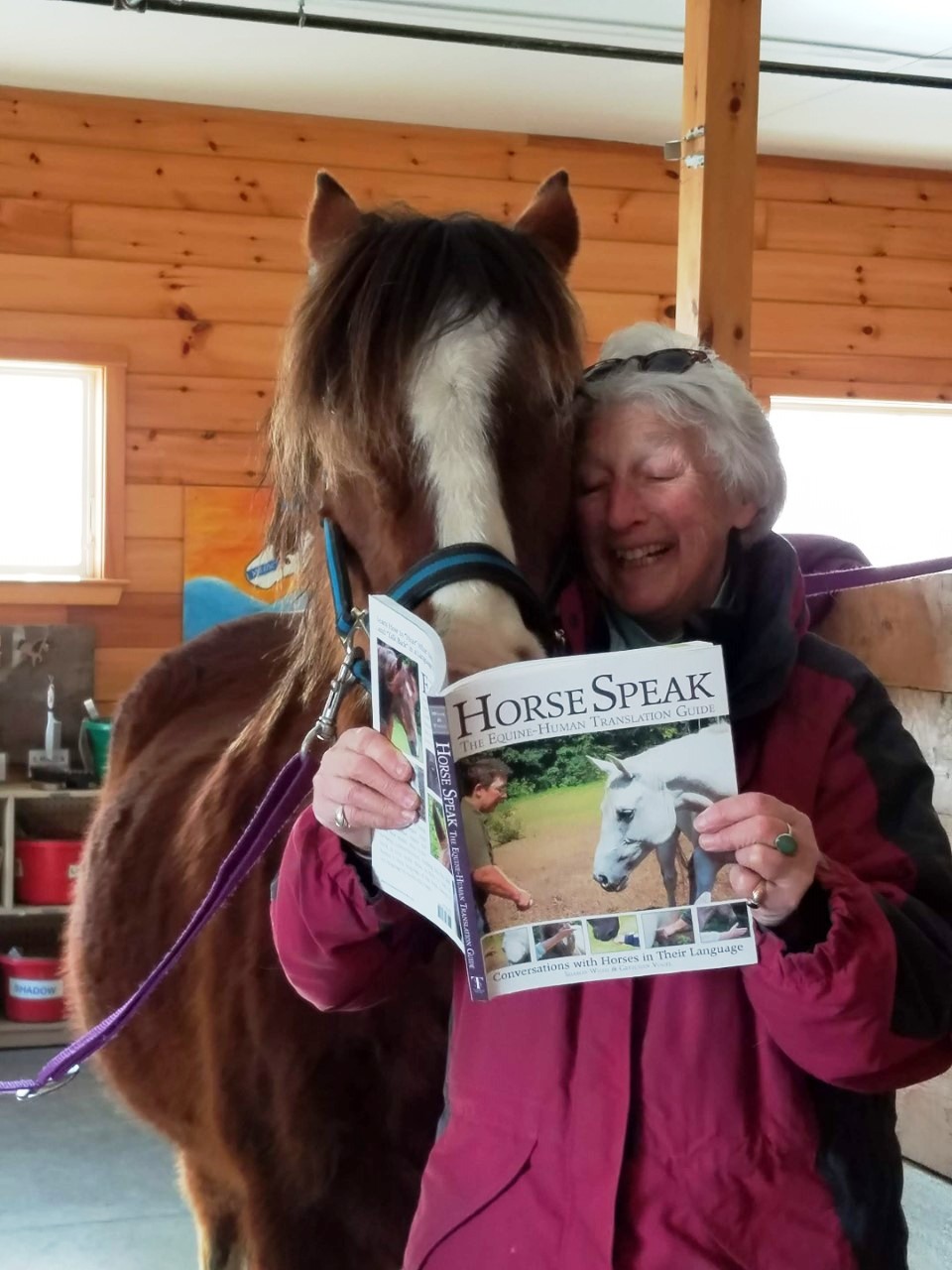 Exemplary awards acknowledge nominees the selection panel believes should also be appreciated for their contributions to civic and community life.
Organization: Riding to the Top
Nomination remarks:
During Pat's 10-plus years as a volunteer at Riding to the Top (RTT) she has assisted with nearly every aspect of the organization--from barn chores, to leading horses and side walking in lessons, to helping to develop our therapeutic carriage driving program, to assisting with special events and projects. In addition to all of this, she has invested personally to learn about bodywork for horses and helps our herd to stay healthy by working on 3-4 horses each week. Pat has spearheaded countless projects, finding the people with the skills to bring these projects to fruition. RTT staff jokes that "there's only one degree of separation between Pat Niboli and good things that happen to people; or, in our case, to our organization."