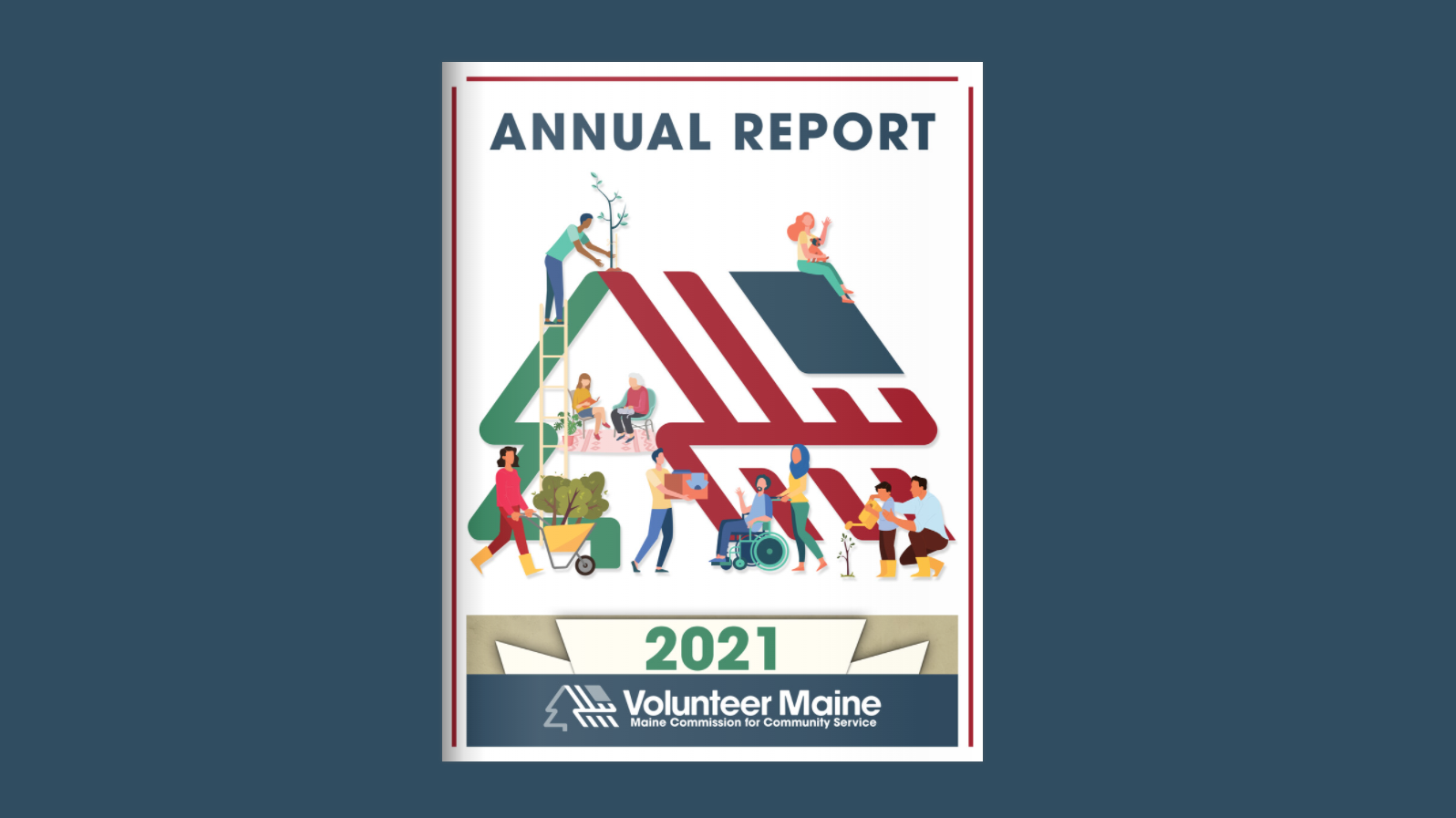 Volunteer Maine, the Maine Commission for Community Service, has released its Annual Report on activity for the calendar year of 2021. 
The report is currently available in digital form via online flipbook, full-color PDF and text-only PDF. If you would like a printed copy, please contact our office via contact form -- access here. The 2021 Annual Report can also be found on the publications section of our website. 
Please see below for an embedded version of the report as well as links to access the flipbook and PDF download.
Categories
AmeriCorps
AmeriCorps Seniors
Disaster Volunteering
The Commission
Training and Professional Development
Volunteer Leadership