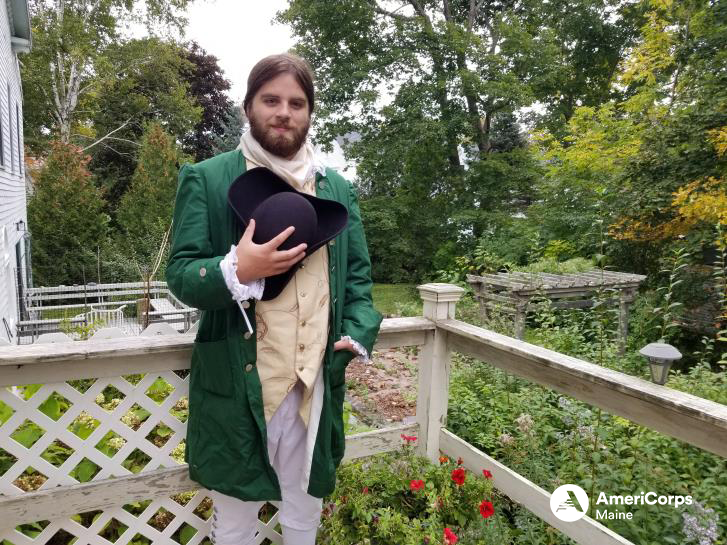 The following blog post is part of our Serve In Maine blog series, where we at Volunteer Maine put a spotlight on AmeriCorps service members to highlight how they use their skills to step up for Maine communities. We would like to thank Patricia Estabrook and The Game Loft AmeriCorps Program for providing the following blog post.
On Saturday October 2, six youth from three I Know ME cohorts led by AmeriCorps member, Jack Deslippe, pictured in the first photo, collaborated with the Belfast Historical Society and the Grove Cemetery Association to interpret the lives of luminaries from Belfast, Maine's past.
Five members and staff interpreted the lives of Colonial era residents. Two cohort members and a community volunteer interpreted Civil War era residents. Two cohort members interpreted late 19th century personalities including one who held séances for more than 29 years in his home. One staff member was the hostess and interpreted the life of a famous philanthropist from Belfast.
Engaging in history helps students understand themselves in relation to those who have gone before and who have contributed their time, energy, and money to making Belfast a livable community. About 25 people attended the cemetery walk and the response was highly favorable from the attendees.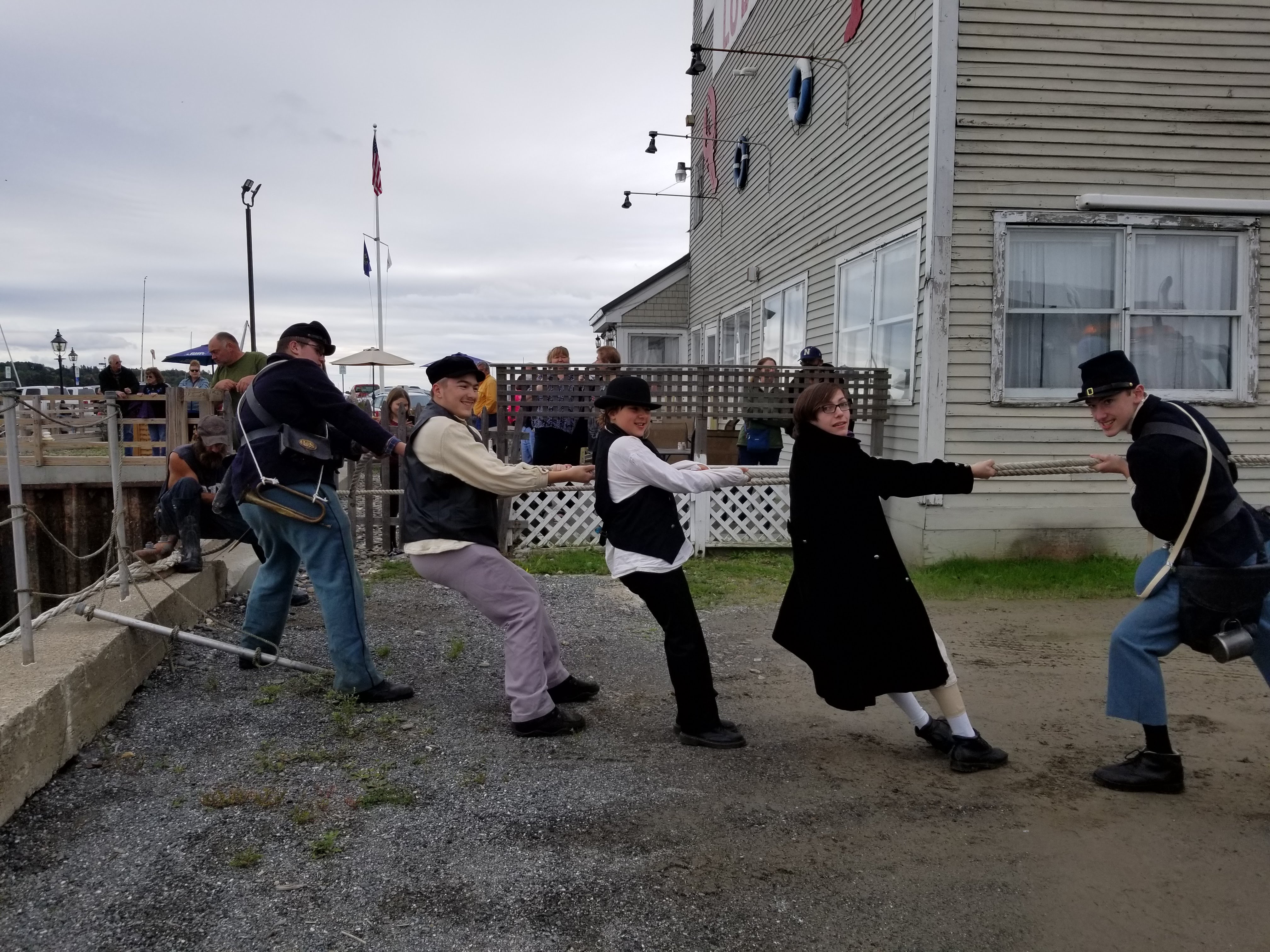 After the cemetery walk, the cast, still in costume, went to downtown Belfast for ice cream. While they were enjoying their treats they were recruited by Belmont Boatyard to help pull in a sailboat that had sunk in the harbor the night before. The picture shows what Mr. Peirce knew through his séances 100 years ago, sometimes the living need a little help from the dead.
This is the fourth costumed historical event that I Know ME students and AmeriCorps members have participated in this summer. These events help students understand: costume and foodways of different periods, participate in a quasi-theatrical troupe, interact with other cohorts, and volunteer in enjoyable community events which increases the visibility of the program.
To learn more about The Game Loft, their AmeriCorps program and their I Know ME cohorts, use the following link to visit their website -- click here.
Want to serve in AmeriCorps?
Or know someone who wants to improve the community through service? Use the link below to access a page on our website with information on AmeriCorps opportunities.
Additional media coverage
"Game Loft kids help Belmont Boatworks retrieve winch from bay" -- Republican Journal -- read here
"Game Loft Students Bring Belfast's Dead to Life" -- The Free Press -- read here
Categories
AmeriCorps
Service Stories