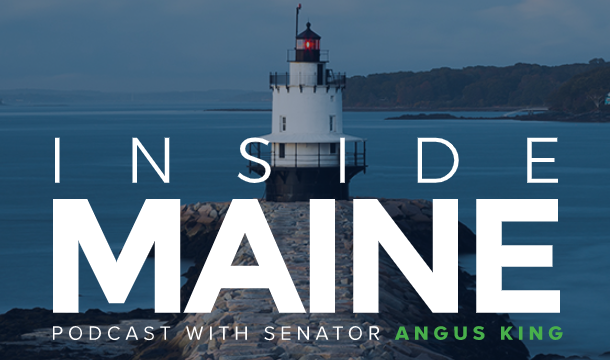 Kelsey Preecs, program officer for volunteer sector initiatives, joined Maine Senator Angus King on the December episode of the "Inside Maine" podcast for a discussion on volunteerism and service opportunities in Maine.
The December episode of Sen. King's podcast focused on the "virtues of community service during the holiday season." 
When asked by Sen. King how those in Maine can get involved, Preecs stated, "If you are interested in volunteering, think about what causes you are really passionate about." "Look in your community and see what organizations are doing that work and see what resonates with you," added Preecs.
Use the link below to access the full interview, which is also available on Apple Podcasts.
Categories
AmeriCorps
The Commission
Volunteer Leadership
Volunteer Opportunities
Volunteer Tips